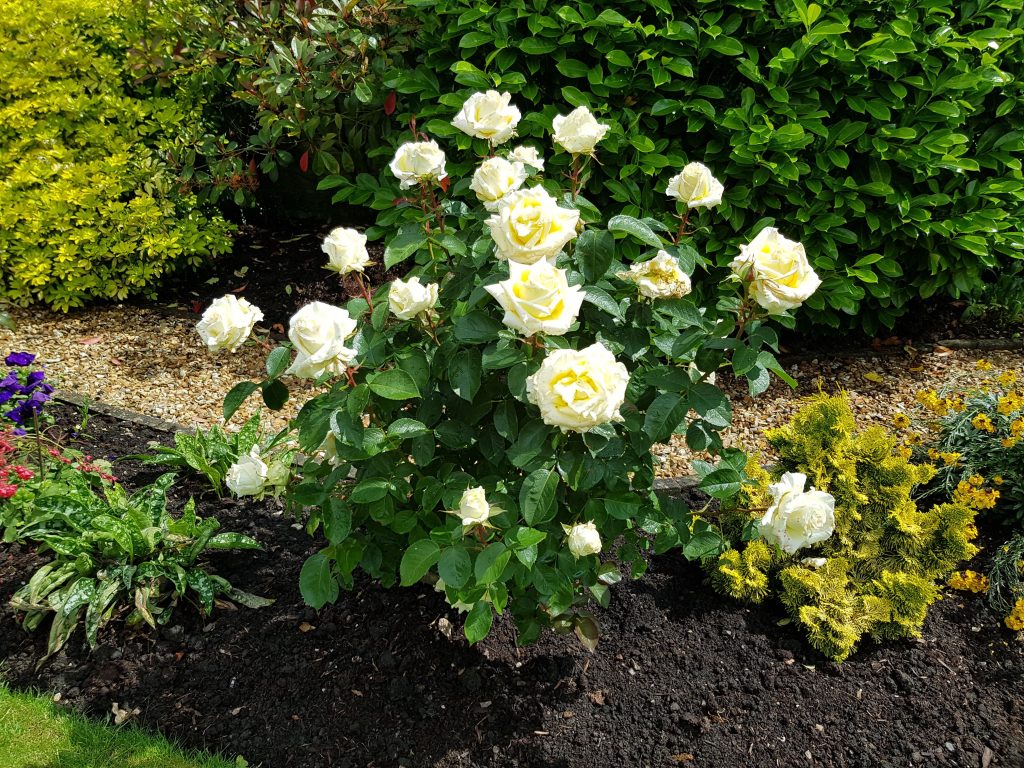 This is the story of the Ampleforth rose.
In 2013 David Wilce, the then chair of the British Isles Rose Society spoke at our May meeting on "Breeding and Showing Roses '. David was recommended to us by RV Roger of Pickering, our local rose nursery. The society works with RVRoger to breed and introduce new roses, particularly "charity roses" where a percentage of any profit from sale is donated to a named charity.
At the time RVRoger had a new rose and David Wilce asked the Gardening Club to name it . Members decided that the rose should be named 'Ampleforth'. It was registered, in Louisiana, in May 2014 and the named charity is Ampleforth Village Hall.
At the Ryedale Rose Festival in July 2014, Ronnie Rawlings, who bred the rose, gave the certificate of registration to Sheila Harrison (then chair of the club) who then presented it to Herbert and Betty Fox, long term residents who assisted in naming the rose. They accepted it on behalf of the village. It can be seen in the Village Hall.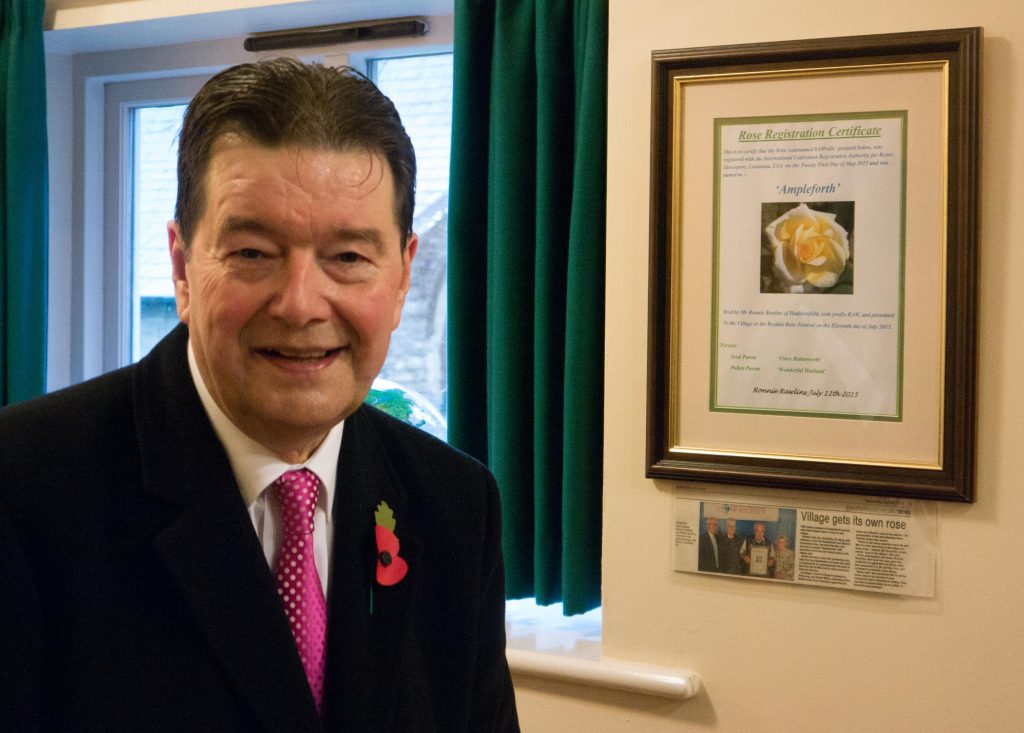 David Wilce and Ian Roger, very generously, donated 12 roses to the village and on a damp day in November 2014, David came to plant them. Three were planted in each village churchyard and six at Ampleforth Abbey. Sadly those in St. Benedict's churchyard have been removed, but those in St. Hilda's churchyard are thriving and can be seen by the entrance. Herbert and Betty Fox went to all three plantings and were joined by other club members. At the Abbey the Ampleforth Highland Band played for the occasion and lunch was provided.